【www.justzx.com--高中英语】
英语(英文:English)是一种西日耳曼语支,最早被中世纪的英国使用,并因其广阔的殖民地而成为世界使用面积最广的语言。以下是小编为大家收集的读后感的高中英语作文范文九篇,仅供参考,欢迎大家阅读。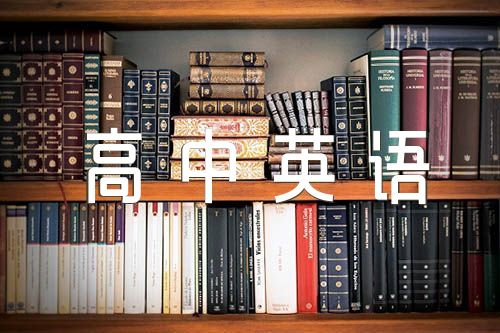 【篇一】读后感的高中英语作文
高中英语读后感傲慢与偏见
Many people simply regard Pride and Prejudice as a love story, but in my opinion, this book is an illustration of the society at that time. She perfectly reflected the relation between money and marriage at her time and gave the people in her works vivid characters. The characters have their own personalities. Mrs. Bennet is a woman who makes great efforts to marry off her daughters. Mr. Bingley is a friendly young man, but his friend, Mr. Darcy, is a very proud man who seems to always feel superior. Even the five daughters in Bennet family are very different. Jane is simple, innocent and never speaks evil of others. Elizabeth is a clever girl who always has her own opinion. Mary likes reading classic books. (Actually she is a pedant.) Kitty doesn't have her own opinion but likes to follow her sister, Lydia. Lydia is a girl who follows exotic things, handsome man, and is somehow a little profligate. When I read the book, I can always find the same personalities in the society now. That is why I think this book is indeed the representative of the society in Britain in the 18th century.  The family of gentleman in the countryside is Jane Austen's favourite topic. But this little topic can reflect big problems. It concludes the stratum situation and economic relationships in Britain in her century. You can find these from the very beginning of this book.  The first sentence in this book is impressive. It reads: "It is a truth well known to all the world that an unmarried man in possession of a large fortune must be in need of a wife". The undertone is very clear: the foundation of the marriage at that time is not emotion but possession.  People always think that Austen was an expert at telling love stories. In fact, the marriage in her book is not the result of love, but the result of economic needs. After reading this book, I know the truth is that a poor woman must be in need of a husband, a wealthy man.  I couldn't forget how eager Mrs. Bennet wants to marry off her daughters. If you want to know why she is so crazy about these things, I must mention the situation in Britain at that time. Only the eldest son had the privilege of inheriting his father's possessions. Younger sons and daughters who are used to luxurious lives have no choice but marry a man or woman in possession of a large fortune to continue their comfortable lives. Thus, we can see that getting married is a way to become wealthier, particularly for women without many possessions. Jane Austen told us that money and possession determined everything, including marriage and love in her century.  In "Pride and Prejudice", the sister of Mr. Bingley strongly opposed his plan of marrying Jane because the Bennets don't have many possessions and their social positions are much lower than them. From this, we can see there are a lot of obstacles for a not very rich woman to marry a wealthy husband. The society, the relatives would not allow them to get married.  In modern society, although the marriages of economic needs have decreased rapidly, the concept of "money determines everything" is still rooted in some people's mind. A lot of parents try hard to interfere their children's marriages. Education background, possessions, jobs remains the main reason that may influence one's marriage. Marry for money is still a big problem in our society. We can't help thinking: can money determine everything?  Austen left this problem for us to think. The genius of Jane Austen lies in this perfect simplicity, the simplicity that reflects big problems. Although Austen was only 21 when she wrote "Pride and Prejudice", her sharp observation of social lives makes the style of this book surprisingly mature and lively. The plots in her works are always very natural. The development of the plot is as inevitable as a problem in mathematics. I think the depth of Pride and Prejudice is the reason that makes this book prominent and classic. Today, her book still can be the guide telling us the economic relationships both at her time and in modern time.
【篇二】读后感的高中英语作文
高中英语读后感
Hogwarts School of Witchcraft and Wizardry is where Harry Potter and his friends learned about magic.
Main Characters:Harry Potter is an 11 year old boy who's parents died, and he goes to Hogwarts. Ron Weasley is an 11 year old boy who has 5 brothers and 1 sister, and he goes to Hogwarts. Hermione is a 10 year old girl who likes learn a lots , and she goes to Hogwarts. Quirrell is Hogwarts's teacher,Voldemort's helper. Voldemort is an evil guy of the magic world.
Climax:Harry never thought Quirrell was helping Voldemort. Quirrel cought Harry and let him to get the Philospher's stone, but when Harry got it, he didn't give it to Quirrell, and Voldemort came out,from the back of Quirrell's head!And Voldemort orderd Quirrell to catch Harry and get the stone, but when Quirrell touched Harry, his body dissolved,and then he died.
Conclusion:Harry defeated Voldemort, and the year has finished,it's time for the school cup,Gryffindor was in last , but 4 more things let them win!First is for Ron, because he play the best game of chess Hogwarts has seen in many years,he got 50 points.Second is for Her mione,for the use of cool logic in the face fire,she got 50 points.Third is for Harry, who defeated Voldemort, get the stone, he got 60 points for that!Last, for Neville,he got 10 points for his moxie,and Gryffindor won
【篇三】读后感的高中英语作文
在我读这本书之前,我看了一部由日本制作的卡通片。所以我对它有浓厚的兴趣。
这一切都始于严冬,圣诞季节。最冷的一个,是战争使燃料取暖非常稀缺。而她的丈夫在战争之后,Marmee独自抚养四个女儿:Jo,Meg,Beth,艾米。
在圣诞前夜,妈妈刚到家,从中传递出的食物不那么幸运的人和她丈夫的一封信,女孩的父亲。众人围坐在炉火旁念信。后来,女孩流泪的眼睛。妈妈的吻和他们上床。
Jo渴望成为一名作家。所以,每天晚上她熬夜写剧本的肥皂剧。清晨来临,她是最后一个醒来的人。餐桌上摆满了食物,准备了他们的圣诞大餐。
夜幕降临时,女孩们都站在阁楼上表演Jo的戏剧,她从当地(假)报纸上读到。正当他们表演时,他们有钱,隔壁邻居孙子从窗口看。
2个最老的女孩:Jo和Meg,准备参加圣诞舞会。当Jo卷曲Meg的头发时,空气中有一种奇怪的"气味。艾米的尖叫声,兆头发被烧焦。他们继续为一副白手套穿旧衣服箱。
小女孩的突出主题之一是女孩的年龄或成熟。在小说的过程中,我们看到他们在许多方面成长-身体上,智力上,特别是情感上。读者必须自问的一个问题是人物对年龄进程的看法是否与奥尔科特分享?。如果他们不是,什么是奥尔科特的意见,以及他们如何区别于那些妇女在她的故事?
有趣的是,研究20章的后半部分,"保密"。Jo地址的成熟问题为她说话的Meg和布鲁克先生之间的情况Marmee。这两个孩子之间的可能的爱代表了一个十几岁女孩的年龄的一个非常重要的方面。然而,把这种自然过程视为某种疾病。乔不明白Meg为什么要停止"像是一个明智的人"(p.202),指的是爱"之类的废话。"
【篇四】读后感的高中英语作文
The Old Man and the Sea is one of Hemingway's most enduring works and may very well become one of the true classics of this generation. It played a great part in his winning the Pulizer Prize in 1953 and the 1954 Novel Prize for Literature and confirmed his power and presence in the literary world. Hemingway is also one of my favorite writers. Besides The Old Man And the Sea, I have read some of his other works, such as The Sun Also Rises, A Farewell to Arms and The Snow of Kilimanijaro. But The Old Man and the Sea is the one that left the deepest impression on me. This novel mainly wrote one old person alone in marine fishes. He fished one big fish, tied up the fish head and the upper part of the body side the boat above. But he met the shark fish, the old person causes all one"s skill and the shark fish fight, the shark fish the fish flesh which could eat all eats finished also has about 800 pounds. This book promulgates the truth, not showed the person how regardless of, most feared is does not have the confidence. The confidence is just like is the automobile motor, is power which the person goes forward. I first read this book when I was in my fifteens. And now I remember it just as well as if I had read it yesterday.
【篇五】读后感的高中英语作文
As you know, we always meet all kinds of different troubles in our daily life. Maybe, some urgent matters will make us get a headache, even our good mood.
However, if you read about this book, you will learn how to deal with them. What's more, the languages are really humorous and I am sure that it fits us to read. The most important point is that you can know more extracurricular knowledge. Besides, you can also find lots of new opinions which you are interested in.
By the way, have you ever listened to a song called 《trouble is a friend》? And there are words of the lyrics are :"He is there in the dark, he is there in my heart, he waits in the winds, he is get to play a part." So, I think dealing with trouble is necessary.
Therefore, I suppose this book may influence your whole life that become more colorful. For example, a sentence which I enjoy very much is that there are two ways of meeting difficulties, you alter the difficulties or you alter yourself to meet them.
【篇六】读后感的高中英语作文
名著《茶花女》高中英语读后感
I read the Chinese version of "Camille" a few years ago. At that time I was deeply moved by the main character Marguerite Gautier. "Camille" or "The Lady of the Camellias" by Alexandre Dumas, fils, is the story of Marguerite Gautier, a young courtesan, or kept woman, in Paris in the mid 1800"s, and how she falls in love with a young man, Armand Duval, and then tries to escape from her questionable past. Unfortunately, it comes back to haunt her and she ends up returning to that life and dies painfully and alone, but with the knowledge that she was a noble woman at heart. When I first began to read the book, I did not care for Marguerite or her attitude or lifestyle, but as I got further into the narrative, I realized that her saucy attitude was a front to cover the lonely woman that she really was. She felt used, abused and unloved, until the gentle Armand Duval came into her life and showed her that he loved her as a person and not for what she could do for him. It must have taken great courage for Marguerite to leave the life she had lived for so long, knowing all along that it was probably too good to be true and would not last indefinitely. And it also showed that Marguerite really loved Armand Duval for she could even change herself for him.
However, happiness didn't last for long. When M. Duval, Armand"s father, came to her, pleading for her to leave Armand to save both Armand"s reputation and that of his younger innocent sister, Marguerite saw a way to become pure of heart, if not in body. She felt that it was her duty, because she loved Armand so much, to do this even though it meant giving up her own happiness and hurting Armand temporarily. She reluctantly returned to her former life, knowing that some day Armand would forgive her. Sadly, she died in debt and basically alone, except for her one female friend, Julie Duprat, who helped her during her illness. She had her journal sent to Armand after her death, explaining why she had made the choices she had. I think Dumas"s last few lines about Marguerite being the exception, not the rule were quite true, and I also agreed with his view that while her lifestyle could not be condoned, we as a society assume that all of these type of women are cold and heartless, while this may not always be the case. A person can make the wrong choices in life when they are young, and try to redeem themselves, but sometimes past situations prevent them from changing their lives, even though they desperately wish to do so. This applies to both men and women in many different types of circumstances: involvement in crime; drug or alcohol abuse; gambling; prostitution; financial problems; poor marriage choices; etc. And this is the fact, which exists in the whole society.
As far as the other characters in the book, I think Marguerite was right in saying that no one truly cared about her, but only wanted something from her, the only exceptions being Armand and Julie Duprat. Of course, the Comte de G. and Comte de N. wanted her body and appearance. The Duke needed to "wake up and smell the coffee" and realize that she could never replace his dead daughter. If he truly cared, he could have helped her leave her lifestyle without "keeping" her himself. And lastly, Prudence was a blood-sucking leech who used Marguerite almost worse than the men. I also think she was jealous of the fact that Marguerite had so much more courage than herself and someone truly loved her.
Last morning, when tiding my bookshelf, I took this book out of the shelf, and a dried flower flew away from the book. It was pale blue, very transparent, with thin fine veins. a dried flower flew away from the book. It was pale blue, very transparent, with thin fine veins. I held it against the morning light and blew on it. The soft breeze carried it away. Camille is just like the camellia, she could never escape from the destiny of withering. But it wasn't her fault; it's because of the evil of Capitalism and the hideousness of that society.
Suddenly, I remembered a saying: "Women are like the flowers". Those pretty women are like those beautiful flowers; their delicate beauty makes people feel they are the miracle of life. However, even the God envies their beauty. It seems that beautiful women always have tragic endings. As we are normal persons, even we can see the hideousness of humanity that results in their fate of withering, we can at most ask quietly in our hearts: Where have those beautiful flowers gone? Where have they gone?
【篇七】读后感的高中英语作文
Robinson Crusoe is a novel written by Daniel Defoe that was first published in 1719. This novel describes the legendary experience ofRobinson drifting on island, overcoming difficulties and his hard pioneering experience. He lived alone in a small island, so that he had to plant crops to feed himself and build log cabin to live in. He experienced various hardships and ultimately survived. But he still tried hard to come back to real world. After 28 years, he finally came back to England. This novel gives me some inspiration. It tells us that no matter how hard the situation is, we can"t give up and we must hold the view that we can do it.
【篇八】读后感的高中英语作文
Before I read this book, I had watched a cartoon movie made by Japan. So I have a strong interest on it.
It all begins in the dead of winter; The Christmas Season. The coldest one of all, were the war has made fuel for heating very scarce. While her husband is off at war, Marmee is left alone to raise their four daughters: Jo, Meg, Beth, and Amy.
On Christmas Eve, Marmee has just arrived home from passing out food to the less fortunate with a letter from her husband, the girls" father. The all gather together around the fire to read the letter. Afterwards, the girls are teary eyed. Marmee kisses them and they are off to bed.
Jo is longing to become a writer. So, every night she stays up late writing the script for soap operas. As morning comes she is the last one awake. The table is set, and food prepared for their Christmas feast.
As dusk falls, the girls are all up in the attic acting out Jo"s play, which she reads from the local (fake) newspaper. As they are performing, their rich, next-door neighbors grandson watches from the window.
The 2 oldest girls: Jo and Meg, get ready to attend the Christmas Ball. While Jo is curling Meg"s hair, there is a strange smell to the air. Amy screams, Megs hair is being singed. They continue digging through the old clothes bin for a pair of white gloves.
One of the prominent themes in Little Women is the coming of age or maturation of the girls. During the course of the novel we see them grow in many ways -- physically, intellectually, and especially emotionally. One question which readers must ask themselves is whether the views the characters have on the coming of age process are shared by Alcott. If they aren"t, what are Alcott"s views and how do they differ from those of the women in her story?
It is interesting to examine the last half of Chapter 20, "Confidential." Jo addresses the maturation issue as she speaks with Marmee of the situation between Meg and Mr. Brooke. The possible love between these two represents one of the very important aspects in coming of age for a teenage girl. Jo treats this natural process as if it were some sort of disease, however. Jo cannot understand why Meg would want to stop behaving "like a sensible creature" (p.202), and refers to love as "such nonsense."
【参考译文】
【篇九】读后感的高中英语作文
Published in 1847, WUTHERING HEIGHTS was not well received by the reading public, many of whom condemned it as sordid, vulgar, and unnatural--and author Emily Bronte went to her grave in 1848 believing that her only novel was a failure.
It was not until 1850, when WUTHERING HEIGHTS received a second printing with an introduction by Emily"s sister Charlotte, that it attracted a wide readership.
And from that point the reputation of the book has never looked back.
Today it is widely recognized as one of the great novels of English literature.
Even so, WUTHERING HEIGHTS continues to divide readers.
It is not a pretty love story; rather, it is swirling tale of largely unlikeable people caught up in obsessive love that turns to dark madness.
It is cruel, violent, dark and brooding, and many people find it extremely unpleasant.
And yet--it possesses a grandeur of language and design, a sense of tremendous pity and great loss that sets it apart from virtually every other novel written.
The novel is told in the form of an extended flashback.
After a visit to his strange landlord, a newcomer to the area desires to know the history of the family--which he receives from Nelly Deans, a servant who introduces us to the Earnshaw family who once resided in the house known as Wuthering Heights.
It was once a cheerful place, but Old Earnshaw adopted a "Gipsy" child who he named Heathcliff.
And Catherine, daughter of the house, found in him the perfect companion: wild, rude, and as proud and cruel as she.
But although Catherine loves him, even recognizes him as her soulmate, she cannot lower herself to marry so far below her social station.
She instead marries another, and in so doing sets in motion an obsession that will destroy them all.
WUTHERING HEIGHTS is a bit difficult to "get into;" the opening chapters are so dark in their portrait of the end result of this obsessive love that they are somewhat off-putting.
But they feed into the flow of the work in a remarkable way, setting the stage for one of the most remarkable structures in all of literature, a story that circles upon itself in a series of repetitions as it plays out across two generations.
Catherine and Heathcliff are equally remarkable, both vicious and cruel, and yet never able to shed their impossible love no matter how brutally one may wound the other.
As the novel coils further into alcoholism, seduction, and one of the most elaborately imagined plans of revenge it gathers into a ghostly tone: Heathcliff, driven to madness by a woman who is not there but who seems reflected in every part of his world--dragging her corpse from the grave, hearing her calling to him from the moors, escalating his brutality not for the sake of brutality but so that her memory will never fade, so that she may never leave his mind until death itself.
Yes, this is madness, insanity, and there is no peace this side of the grave or even beyond.
It is a stunning novel, frightening, inexorable, unsettling, filled with unbridled passion that makes one cringe.
Even if you do not like it, you should read it at least once--and those who do like it will return to it again and again
《老人与海》英文读后感
On summer vacation of this year, I studied in novel " old man and sea " of Hemingway , famous writer of U.
S.
A.
,.
I admire the old fisherman"s will in the novel very much, he lets me understand that a person must have unremitting spirit, could succeed .
What the novel is described is an old fisherman almost the sixty years old, when go to sea and fish alone once, have angled to a big fish, but can not draw.
After tough fisherman and fish have socialized for a few days, just find this is a big Malin"s fish which exceeds several times of one"s own fishing boat, though know perfectly well that it is very difficult to win , does not give up yet.
Because big Malin fish fishlike smell of wound attract odd herds of shark vie for the food again later, but the old man is still unwilling to give up like this, stress the tight encirclement finally , take the large fish back to fishing port , let other fishmen admire it endlessly.
The old fisherman thinks that as I read ": It is really too close from here to coast, perhaps there are bigger fish in the farther place ……" When,admire very much because this old fisherman in the persons, because play not for some fishing he already at this moment I, but he is not satisfied with the existing state of affairs , but advance towards greater goal.
Seeing us again, meet some little difficulties at ordinary times , all of us complain bitterly.
We are the future of the motherland, should be as ambitious as this old man, go to pursue well , greater goal.
Read as me " big Malin fish is it enclose light fishing boat move about , is it get mast to twine cable fast to begin, old man right hand hold steel fork high , jump out in a flash , affording to try one"s best above water in it, a sound of wail has finished the life of the loud fish, it floats on the surface of water silently ……"When,the I one heart is too fall like pieces of stone not big.
I admire that kind of fearing of the old man at all , unremitting spirit very much, though know rival"s strength is very strong , but he has not shrunk back at all , meets the difficulty.
Just because there is this kind of spirit, the old fisherman has obtained the victory of the trial of strength of this life and death.
We should study the old fisherman"s spirit too in life, do the thing and is not afraid of the difficulty , could achieve success .
Read big blood offensive smell of fish smell one shark , fall over each other to visit to vie for the food, left hand of old man pull a muscle just, he can only use right hand, can weapon attacked to used for defend oneself with stick , mouth of swordfish that catch everything, and has driven away this herd of shark finally.
But big meat of fish take into big half already, but old man criticize one"s own left hand " when the work this when have a rest " humorously also, I am subdued by old man"s optimistic spirit too.
查看更多高中英语相关内容,请点击高中英语